Radnor Memorial Day Parade
Hello RCPO Members,
The Radnor Memorial Day parade organizers have invited us to participate in the Radnor Memorial Day parade.
We will join in participating in the parade with the Town Watch car. We would love to get as many members as possible to participate in this event to start off the year with a little comradery.
Please visit our Event Signup Page to sign up for this event, or simply reply to this email.
https://www.radnorcitizenspolice.org/event-signup-form
Thanks!
Instructions to Marchers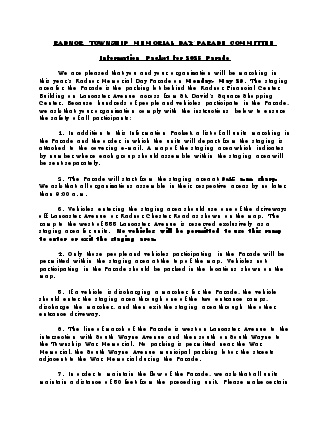 Order of Parade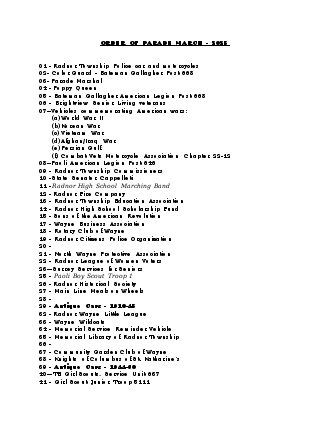 Site Plan for 2023 Parade